Tommy Morrissey, a Week 6 Cooperstown All Star Village player, has made a splash all over social media. He might only have one arm, but his two incredible home runs on top of fantastic pitching and field play have left us feeling extremely inspired. You can follow Tommy @onearmgolfer on Instagram and learn more about the unLIMBited Foundation that he is a part of. For more baseball, check out his CASV highlights below!
America's Only Youth Baseball Resort
Cooperstown All Star Village is a world-class baseball tournament and family resort located just outside the birthplace of baseball: Cooperstown, New York!
Each summer, our baseball camp offers players the opportunity to compete against the best 12U teams from across the country.
In addition to major league style baseball fields and amenities, we offer luxurious onsite accommodations for the whole family. Enjoy full service dining, heated swimming pools, our very own CASV gear store, and so much more.

High quality bunkhouses with air conditioning

Opportunity for parents to stay on site on CASV's own hotel

Premier team packages that include professional-quality jerseys

Optimal viewing experience, with visibility of all fields from the hilltop restaurant and televised games at the restaurant

Multiple food and beverage experiences, including a full service, full bar offering for parents in addition to concession stands throughout the property
All Star Village is the ultimate Cooperstown baseball experience! Bring the whole family for a week's stay at our world-class facility. Got questions? We have answers.
OPENING & CLOSING CEREMONIES
Live Stream now, for FREE!
Thanks to our partners at Pixellot, you can now stream our Opening and Closing Ceremonies at no cost, along with the HomeRun Derby and Championship Game!
Get major discounts on Major League tickets! Click the links below to access exclusive Cooperstown promos.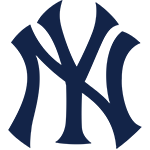 Don't miss out on all the latest at CASV!