Plan your visit
Keep scrolling to find out everything you need to know for your upcoming stay at Cooperstown All Star Village.
Are you and the family coming along to support your team?
We have options available for everyone below.
All Star Lodging for the Whole Family
There's nothing better than staying on site during tournament week. Rain Delay? Go relax in the comfort of your own room. Looking to beat the heat? Take a dip in the hotel pool to relax between games. You're steps away from our stores, the restaurant and bar, and most importantly…the fields!
All Rooms Include: 
Baseball Hall of Fame admission tickets (based on stated room occupancy)

Reserved Parking Spot in Lot A (

see campus map

)

Free Continental Breakfast on Days 2-6 in the Tavern

Free BBQ on Opening Day

Air Conditioning

Hotel Pool Access

Laundry Access

…and more!
We've partnered with Oakwood Lodging Group to assist with all your tournament housing needs. Providing flexible family accommodations, team room blocks, and the best rates available, Oakwood Lodging Group is available every step of the way.
COMING SOON: 2024 Summer Rooms & Rates 
If you want to get a head start on your planning, please contact cooperstown@oakwoodlodging.com. 
Looking for an option nearby? We're pleased to announce our partnership with Hillside Commons, a quick 10 minute drive from Cooperstown All Star Village! These updated apartments are exclusive to Cooperstown All Star Village customers. In other words, the entire building is our home away from home.
All Apartments Include:
3 Bedrooms

3 Bathrooms

Full Kitchen

Independent Central Air

Washer/Dryer in Unit

Access to Building Amenities

…and more!  
Week Five (June 27 – July 3)
Week Ten (July 27 – Aug 2)
Week Thirteen (Aug 14-20)
Week Fourteen (Aug 20-26)
Week Ten (July 27 – Aug 2)
Week Thirteen (Aug 14-20)
Week Fourteen (Aug 20-26)
The Player's Village
CASV Players Village is a secure area where only Players, Coaches, and CASV staff are allowed. Team wristbands are to be worn at all times: No Exceptions. The Players Village is staffed with security personnel 24/7. If a parent needs to sign out a player, please visit our "Upper Security Booth" located next to the Gear Shop.
If your player has been taken to the infirmary, please go to any security booth and you will be escorted to the infirmary.
Broken Wristbands
If a coach or player breaks their wristband, DO NOT throw away the broken wristband. It is required to get a replacement at baseball operations on the second floor of the Tavern restaurant."
Each player and coach must read and sign the "Park Rules and Policies" form prior to attending CASV. 
The players' bunkhouses are fully air-conditioned bunkhouses, equipped with a 55″ flat-screen television, access to vending machines. Plus, our catcher's mitt pool is heated to a comfortable 85 degrees.
The bunkhouses consist of a large open room with twin sized bunkbeds for the players and 2 full size beds for the coaches. If you have more than two coaches the additional coaches will sleep in a twin sized bunk. Each bunkhouse can house 16-20 total people. 
PLEASE NOTE: Bedding is not provided. Be sure to bring a pillow and sheets and/or a sleeping bag. 
Female Players and Coaches
Any female player or coach that attends Cooperstown All Star Village stays in a room in the infirmary. They have a shower and bathroom located in the same building. Please be sure you have at least 2 male coaches that are at least 21 years old staying in the bunkhouse with the team at all times.
Bathhouses are separate from the actual bunkhouse rooms and they are shared by other teams as well. Be sure to bring all of your personal hygiene items as well as a towel and water shoes or flip-flops/slides to wear while showering.
Medical
The Infirmary is located in the Player's Village and is staffed by a certified medical professional 24/7. All medications (except rescue inhalers and EpiPen's) MUST be stored in the Infirmary while you attend CASV.
Don't forget to pick up your meds when you check out! (Note: Any medications that are left behind will immediately be properly disposed of and cannot be sent back to the family)
Your medical information, including information about allergies, dietary restrictions and medications is maintained in the Infirmary. These records are destroyed at the end of your stay here at the Cooperstown All Star Village.
Players and Coaches: Meals
Starting on Day 2 of your visit, all players and coaches' meals are served in the Player Pavilion.  
Times: 
Breakfast from 6:00 a.m. – 10:00 a.m. 

Lunch is served from 11:00 a.m. – 3:00 p.m. 

Dinner from 4:00 p.m. – 9:00 p.m.
(4:00 p.m. – 6:30 p.m. on Day 6)
See "Dining at CASV" for the daily selections. Players with food allergies and/or dietary restrictions should go to the Hostess Stand at the Tavern Restaurant and ask to speak to someone about our special menus.
They are available on Opening Day between the hours of 11 am and 3 pm.
Enjoy our onsite food options: from refreshing beverages, to wood-fired pizzas, to sandwiches, salads, and more, we have all kinds of fresh favorites along with the classics!
The All Star Tavern is a full-service bar and restaurant, serving lunch and dinner daily from 11 a.m. to Midnight. The tavern features closed circuit TV's streaming every game from all 12 fields at CASV. Come relax in the comfort of an air-conditioned oasis while you enjoy refreshing beverages, burgers, sandwiches, pizza and salads.
Cooper's Place: Large Concession Stand
Cooper's Place is centrally located down on the fields for easy access before, during, and after gameplay! This large concession stand features delicious fresh wood-fired pizza (made onsite) and other cooking creations.
Location: In the Middle of Fields 3, 4, 5, & 6
Monster BBQ Shack: Small Concession Stand
Open 30 minutes before first pitch each day of play. You can order your favorite concession foods…hot dogs, candy, ice cream, etc…
Location: Between Fields 7-8-9
Fields 10-11-12 are just steps away!!!
This is also the location for bathrooms.
This tent is located in the middle of the campus and is the host for the Player and Coaches free BBQ on Opening Day each tournament.
Please head here for shelter in the case of inclement weather.
Location: Top Eastern Corner of Campus (Next to Route 205, Near Entrance/Parking Lot E

Whether up close and personal or from a distance, you'll have the best seat in the house! Our views are hard to beat.
Families get to enjoy the games from the Spectator Dugout, adjacent to the Player Dugout on every field. These areas are close to the action with covered, bleacher seating. You can also enjoy watching every game while having a meal or snack in air-conditioned comfort of our All Star Tavern. The Overlook Outdoor Restaurant offers views of many of our fields as well.
Get major discounts on Major League tickets! Click the links below to access exclusive Cooperstown promos.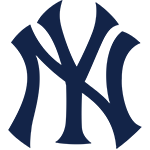 National Baseball Hall of Fame Museum
Well beyond the world of sports, the word "Cooperstown" stands for excellence. The idyllic village in Upstate New York is the dream destination for anyone who has ever put on a baseball glove. As the spiritual home of our National Pastime, Cooperstown is synonymous with baseball.
We look forward to welcoming you and your family to the National Baseball Hall of Fame and Museum while your young ballplayer enjoys the experience of a lifetime at Cooperstown All Star Village. 
For all your Hall of Fame visit questions and needs – from tickets, to a Museum Membership, to a private special experience, visit below to plan your time at the home of baseball.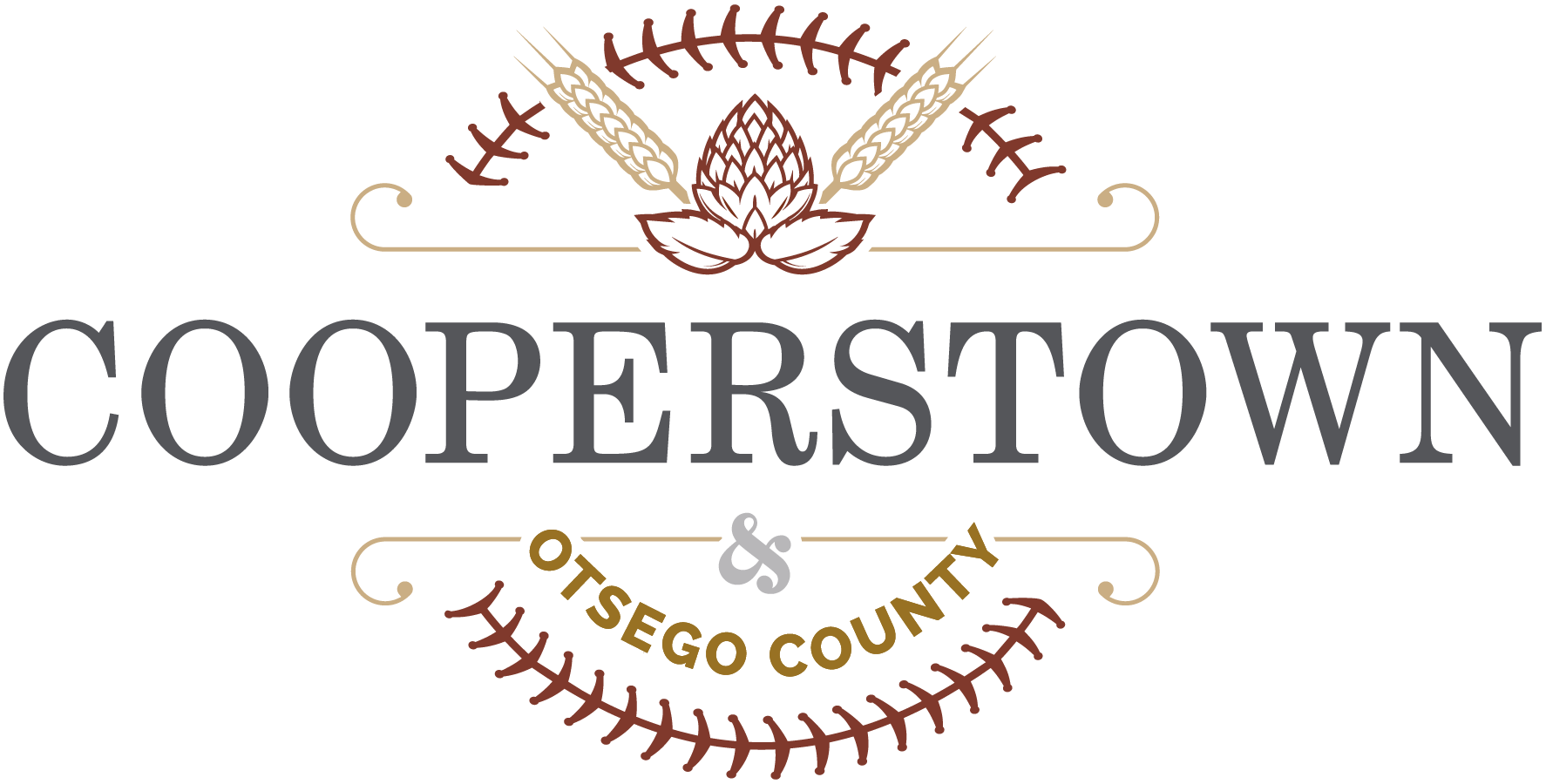 Looking for more exciting things to do in the birthplace of baseball? Thisiscooperstown.com is your one-stop shop for all the amazing things to do around town! From outdoor activities, to arts & culture, to of course, anything baseball! Visit their website today to learn more.
Feel free to view, download, and/or print CASV's 2022 Family Guide for your visit this summer. From daily itineraries, to on-campus info, to off-campus attractions, to local business discounts and more, our Family Guide has it all!
We are located just outside Cooperstown, the birthplace of baseball! 
From Binghamton
Head north on Interstate 88 to Exit 13. Turn left on Route 205 and head 1.4 miles to Route 23. Continue three-tenths of a mile on Route 23 to 4158 Route 23, on the left. Total distance: 60 miles.
From Syracuse
Head south on Interstate 81 to 88. Take 88 east to exit 13 ramp off on the right and take a left at the top of the ramp. Stay straight on route 205 north for about 2 miles, we are on the left. Total distance: 123 miles, about 2 hours.
From Albany
Head west on Interstate 90 to Exit 25A (tolls apply). Head south on Interstate 88 to Exit 13. Turn right and head 1.4 miles to Route 23. Continue three-tenths of a mile on Route 23 to 4158 Route 23, on the left. Total distance: 85 miles.
Fly into one of our regional airports!
Frequently Asked Questions
Learn More
Q: What color are the jerseys that Cooperstown All Star Village provides the Players?
A: Each player will receive a white home jersey and a Navy blue away jersey.
Q: What is the list of items each player will get upon arrival at CASV? 
A: Each player will receive the following: A CASV hat, a white home jersey & Navy blue away jersey, a navy blue warm up jacket, and two pairs of navy blue socks.
Q: Does CASV provide the players with pants?
A: No, Cooperstown All Star Village does not provide the players with pants, the players are required to bring their own white pants. We recommend bringing two pairs.
Q: What color and style can the pants be?
A: CASV requires that the player pants be all white because we use bleach in our wash cycle. The pants can be either knicker (shorter pant style that ends at the knee) or the long pant style. The pants can have piping of any color down the side.
Q: Can players request their numbers?
A: Coaches will determine which numbers each player wears. Jersey numbers are based on size. Ex: #'s 1-10 are a youth XL, #'s 11-22 are Adult Small and so on. Once the uniforms are given to the coaches (at team check-in), they can then determine who gets what number.
Q: Can players wear stirrup socks?
A: Yes, the players can wear stirrup socks.
Learn More
Q: How many games does each team play?
A: Each team is guaranteed 7 games (WEATHER PERMITTING) 6 pool play games and 1 playoff game. The playoff bracket is single elimination.
Q: What happens when there is a rain delay?
A: Each coach is required to give their cell phone number upon arrival for the notification system. If there is inclement weather, CASV directors will make the call when games should stop playing due to safety concerns and field conditions. If a game is called due to weather conditions, each coach is required to have their device on them and stand by until further notice. The CASV baseball director will notify each coach through the notification system when the schedule will be moving forward. NOTE: It is the responsibility of the coaches to notify the players and their families of the new start times after a rain delay.
Q. What are the rules around the playing fields:
A. For security purposes: Only Players and Coaches with the mandated CASV wristbands are allowed in the dugouts. If someone is caught in the player and coach dugout without the wristband on they will be removed from the dugout by CASV staff.
Parents and spectators have separate seating away from the players and coach's dugout. Each spectator dugout is covered and is equipped with seating. No spectator's will be allowed on the field of play during at any time.
There is NO FLASH PHOTOGRAPHY during game play. Spectators are permitted to have ONLY cell phone or tablet cameras in the parent/spectator dugouts. Absolutely no extended camera lens, tripods, selfie sticks or drones are allowed anywhere on the CASV property. CASV has a professional photography service during games.
There is no outside food, beverages or coolers allowed down by the fields. (Only coolers with water are allowed)
Coaches are responsible for the actions of their players and fans. CASV policy is to cheer on both teams.
Cooperstown All Star Village does not allow any horns or other noise makers on the property.
Q: When will playing schedules be posted?
A: The schedules for each week will be posted on our website one week prior to your team's arrival date. The coaches will receive the schedule their upon arrival. CASV game schedule is done randomly to give each team the opportunity to play teams from different areas. The staff will do their best to give each team the opportunity to play teams from various states.
Q: When will the playoff schedule be posted?
The playoff bracket is based on seeding which is determined by the results of the pool play games. Each coach and team will receive the seeding at the Day 4 meeting after pool play is completed. Seeding is based on wins and losses. If there is a tie the following will determine the seeding: runs scored minus runs allowed. If there is still a tie after that the CASV staff will have a second tie breaker.
Opening Ceremonies & Skills Competitions
Learn More
Q: When are Opening Ceremonies?
A: Opening Ceremonies are Opening Day at 6:15 p.m. located on field #5.
Q: When do skills competitions start?
A: The Skills Competitions will immediately follow Opening Ceremonies.
Q: What are the skills competitions?
A: The skills competitions at Cooperstown All Star Village has teams participating in the Fastest Player in Camp, Fastest Double Play, Team Relay and Home Run Derby.
Learn More
No food can be brought onsite to CASV controlled areas per New York State law. Only if you are staying onsite at the All Star Hotel are you allowed to bring food inside your hotel room. If you have special dietary needs, please see the hostess at the Tavern Restaurant for a list of food we serve to accommodate your needs.
Coolers filled only with ice and bottled water are allowed in the dugouts
No grilling or cookouts are allowed at any time on campus. Campus Map link
Learn More
COACHES
How to add players to your roster & assign numbers:
PARENTS
How to complete registration (account setup + form submission):
Learn More
Q: What do the coaches receive as a uniform from Cooperstown All Star Village?
A: The coaches will receive two short sleeved shirts (one tan and one navy blue), a CASV hat and a warm-up jacket.
Q: Do the Coaches have to wear baseball pants?
A: No, the coaches can wear whatever is comfortable for them to coach including shorts.
Learn More
Q: When can teams check in?
A: All teams that are participating in the Cooperstown All Star Village tournament are required to check in on Opening Day. Only your Head Coach can check team in between 9:00 am and 1:00 PM. The Player Village does not open until 12:00 PM on Opening Day. If teams have a conflicting travel schedule, it is imperative that the coach calls to alert CASV staff of the delay. Please call 800-327-6790 ext. 102.
Q: Is there early check in for teams?
A: Cooperstown All Star Village will not allow early check in for teams. Each team is required to find other accommodations if they plan on arriving early. There is no early access to the bunkhouses, the fields or the restaurant. The CASV Gear Store is open daily.
Q: Where do the teams check in?
A: Player pavilion, Behind the Taveren, go to the sign for upper player village and security can help director you to the player pavilion.
Q: When can people check in for All Star Lodging hotel rooms?
A: Hotel check-in is from 1:00 pm to 4:30 pm on Opening Day.
The hotel check-in will be in the Promenade area near the Laser Bat Shop. Near baseball check-in
The Players and Coaches Bunkhouses
Learn More
Q: What are the bunkhouses like?
A: Cooperstown All Star Village bunkhouses include the following: A 55-inch flat screen TV with cable, two full sized beds for the coaches, and twin sized beds (bunks) for the players, air conditioning, garbage can, a large storage bin outside the bunks to keep personal items safe (padlock not included).
Q: Do the bunkhouses lock?
A: The bunkhouses do not have locks on them because it is against New York State fire code to have locks on the doors in our bunks. We provide a storage bin outside each bunkhouse for locking purposes. The Coaches are responsible for bringing their own padlock.
Q: Do the players and coaches have to bring bedding?
A: Yes, the players and coaches must bring their own bedding. The players will need twin size bedding and coaches need full size bedding. Some players opt for sleeping bags instead of bedding. Please bring your own pillows as well. There are stores in the area that carry these items should you forget or not want to travel with them.
What to bring to CASV checklist.
Q: How many players and coaches can stay in the bunkhouses?
A: The bunkhouses at Cooperstown All Star Village hold 18-20 total participants. Should be 16-20
Q: Where do female players stay when they attend Cooperstown All Star Village?
A: Any female player or coach that attends Cooperstown All Star Village stays in a female-only room in the infirmary. They have a private shower and bathroom located in the same building.
Learn More
Q: How can I apply to work at CASV?
A: Please click this link to fill out our application form
Q: How old do I have to be to work at CASV?
A: 18 years of age or older
Q: Can I get internship credit for working at CASV?
A: We may be able to offer internship credits, please apply for more details.